If you're thinking about mining bitcoin in the Czech Republic, then this article is for you. It will provide insight into the regulations and how to mine legally in the Czech Republic.
The cryptocurrency market has been booming recently with many new cryptocurrencies being created every day. The market is still largely unregulated which means that it's a great time to get involved – but it also means that there are risks involved too. This article will help you find out what those risks are and how best to mitigate them so that your crypto investments can be as safe as possible!
Is Cryptocurrency legal in Czechia? (2021 Update)
The first question in many people's minds will be whether cryptocurrencies are legal in the Czech Republic. The answer to this question is both yes and no, depending on what you want to use the currency for! It should be noted that there are no specific laws made with cryptos specifically in mind. Therefore each transaction must follow existing regulations based upon your intended usage.
In general, we say that there are three groups of countries, based on their attitude towards cryptocurrencies:
permissive towards cryptocurrencies, Czech Republic included
imposing some restrictions (there is no official ban of cryptocurrencies, although there are legal limitations)
countries that banned crypto trading and exchanges, and declared all crypto-related transactions illegal.
Earlier this year, we have witnessed the creation of the fourth category. There we have countries that fully legalized cryptocurrencies and use them as legal tender. So far, there is only one country in this category, and it's El Salvador.
National crypto market overview
The Czech Republic has a population of approximately 11.25 million people and is bordered by Germany, Slovakia, Austria, and Poland. The country is a member of the European Union as well as a member of NATO. It is very attractive for international investors who may want to get involved in the market.
Bitcoin is quite popular in the country as citizens are becoming increasingly dissatisfied with traditional banking systems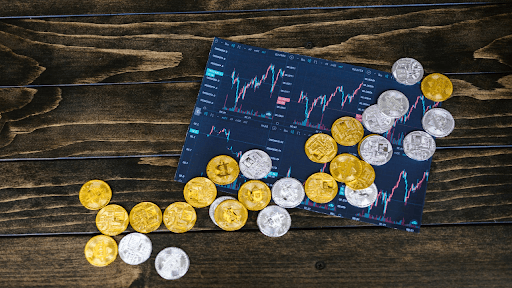 How popular is Bitcoin in the Czech Republic?
According to a 2015 article from Forbes, there were approximately 2000 BTC miners in the country at this time – but since then figures have been hard to come by due to an increased interest in privacy. It's estimated however that there are now approximately 3500 BTC miners in the country.
The number of BTC users has grown as well – and is estimated at around 100,000 people according to a 2017 article from Business Review!
Czech government attitude towards crypto under the EU Law
The Czech Republic is currently in a state of flux when it comes to how they feel about the cryptocurrency market. In April 2018, Finance Minister Alena Schillerová stated that her ministry was divided on whether or not Bitcoin should be considered an asset and therefore taxed accordingly. Half of the board was saying that it should, and the other half was saying that Bitcoin shouldn't be taxed.
In general, the EU is crypto-friendly. Digital coins exchange is regulated in all EU members by Anti-Money Laundering (AML) act, but members are allowed to further govern bitcoin legality country-wise.
Lawyers viewpoint: regulation in the Czech cryptocurrency market
In many uncertainties relating to the legality of bitcoin, some things are unambiguously clear. The Czech Republic is one of the world's crypto capitals. It has a long history of using cryptocurrencies and is one of the rare countries where it is possible to pay the gas in bitcoin. Despite all this, the legislative is still lagging behind the development of the industry.
First of all, it is important to remember that for now, no legislation restricts virtual currency exchange in the Czech Republic.
To be more precise on the matter of the legality of money from bitcoin or other cryptocurrencies in Czechia, let's say a couple of words about its complex legal context. According to the European Centar Bank, Bitcoin and blockchain coins alike are considered to be an asset rather than money in the entire EU. Therefore, it is the national laws of the member states that regulate them.
However, in the case of the Czech Republic, not much has been done to define the legality of money from bitcoin more precisely. Although in 2019, a very strict law regarding cryptocurrencies was announced, what we know up to this date is that the state and Czech National Bank (CNB) are being quite permissive towards the industry so far.
Also, the Czech Republic joined the European Blockchain Partnership. The goal of this institution is to build European Blockchain Services Infrastructure (EBSI), supporting cross-border digital public services. At the same time, this organization promotes high security and privacy standards for trading coins.
Treatment of crypto-currencies in CZ: EET and Taxes
The Ministry of Finance takes blockchain currency exchanges as subjects to national and EU anti-money laundering laws, according to which trading any amount equal to 1,000 Euros or above requires a report to the authorities. Otherwise, the subject risks a fine of up to 20,000 euros.
If you intend to buy and sell cryptocurrency in the Czech Republic only periodically, then you can count the base for your taxes the same way you would for trading any type of foreign currency. You need to sum the total income and the value of the cryptocurrency, and then deduct the total amount you spent on buying blockchain. All three should be converted to Czech korunas, for both calculation and payment.
In case you are a business operating with digital money (bitcoin or other), the legality of accepting bitcoin and other crypto goes as follows. According to the Czech Law on income tax, any legal subject in any case related to crypto trade – either directly involved in it, or collaborating with those directly involved in it – pays taxes and should report their entrepreneurial activities to the authorities. Once they do, they will get the private entrepreneur license (a.k.a živnostenský list), which will oblige them to pay taxes to the Social and Health funds.
Currently, the trade and mining of crypto are not regulated but are subject to VAT in Czechia. In case the seller doesn't pay, the buyer also has responsibility, and risks paying the same VAT amount not paid by the provider of goods. Therefore, virtual currency exchanges can no longer remain private and must identify customers.
However, crypto exchange is subject to EET (Electronic inventory trade), and any transaction should be reported to cash registers.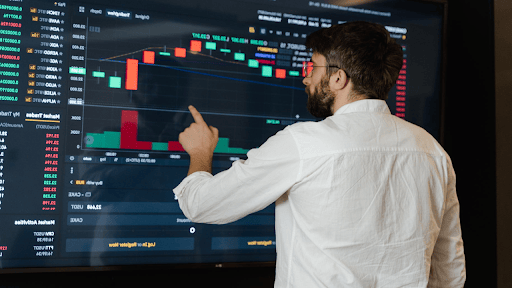 Czech crypto: One step forward, two steps back? (2021 Update)
In February 2018 Czech National Bank declared BTC exchanges have no legal basis in the country, BTC mining has an illegal business status and bitcoin trading is tax avoidance.
BTC trading in BTC to CZK is taxed as income from BTC mining and bitcoin mining itself has VAT applied according to the nature of service rendered. In April 2018 however, bitcoins were officially recognized by Czech National Bank as a legal means of payment in the country.
This year we can expect much more clarity on BTC regulation – but bitcoin exchanges and BTC wallets are subject to anti-money laundering legislation for now.
The EU Legislative: Anti-Money Laundering (AML) & Know Your Customer (KYC) issue
2017 was a rough year for cryptocurrencies, but it did provide valuable lessons. One lesson is the need to improve AML and KYC measures in order not to turn off new customers from entering the cryptocurrency market.
In June 2021, the European Commission has unveiled a comprehensive set of legislative measures aimed at strengthening the EU's anti-money laundering and counter-terrorist financing (AML/CFT) regulations. The package harmonizes anti-money laundering and counter-terrorist financing legislation across the EU. It also proposes the establishment of a new EU anti-money laundering institution.
BTC trading is taxed as income from BTC mining and BTC mining is subject to VAT according to the nature of service rendered. For now, BTC exchanges and bitcoin wallets are subject to anti-money laundering legislation.
How to safely buy bitcoin
Steps you need to take:
First, get a bitcoin wallet. You can download one from the official website of your choice (eg. Btc.com). Then create an account with your email address and password. 
If buying BTC in person, make sure you do it in safe places like at the ATM or inside the bank.
You can also buy BTC online, but make sure you are dealing with a legitimate company like Btc.com or Bittrex. 
The next step is to transfer bitcoin to your wallet address which you will get after filling out the form of BTC.com (eg. 16UmkCzmjqdZjXUqMfhviTgfgQtexJmPwD)
You can also mine BTC if you have the right equipment. 
The last step is to sell your BTC for money or buy things with it!
Where to learn more: Visit BTC com's official website and read their blog for more information.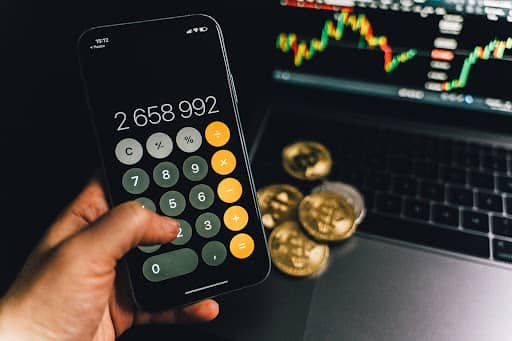 How to trade bitcoin
Bitcoin mining has been a profitable venture for many years. However, the price of BTC and transaction fees can be unpredictable at times making BTC trading hard to predict in terms of profitability. Mining is changing over time as well. This is due to increasing expenses: increased hash rate power or better hardware/software solutions.
Codex Group provides fiat/BTC exchange services. They are one of the leading BTC brokers worldwide that can provide liquidity in over 155 countries around the world with access to BTC/USD, BTC/EUR, BTC/GBP, and BTC/CZK.
How to accept bitcoin payments
If you are interested in accepting bitcoin as a payment method for your company, it is essential to know how to accept bitcoin payments safely.
The first step is to make sure that your business or company is registered as a legal entity.
After you have completed the registration process, make sure to install and configure the latest security software.
You should also verify your bitcoin email address using a personal mobile phone number. This will protect your business against hackers trying to access your BTC wallet using email addresses and bitcoin exchanges.
You should also choose a BTC payment processor that offers you the best conditions for BTC payment acceptance and BTC invoicing. This way, you will be able to accept bitcoin payments in a safe and convenient manner.
For BTC payment verification, you still must be assured to request the BTC merchant tools from your BTC processor. Thanks to these, BTC payments will be processed immediately, and you can convert the BTC to your local currency.
When BTC is exchanged into other currencies, BTC prices vary on a daily basis. This is why BTC price volatility and BTC pricing changes should be taken into account when BTC payments are processed.
But, there's a remedy for this unpredictability. If BTC payment processing is done automatically, you need to ensure that all BTC transactions can be refunded automatically. This will protect your BTC payment transactions against BTC price volatility and BTC exchange rate fluctuations.
There are many different ways BTC can be mined, BTC mining profitability and BTC mining pools being just a few of them.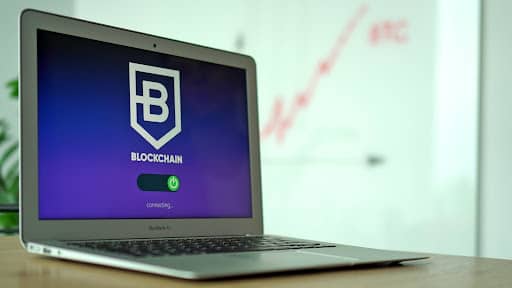 Cryptocurrency exchanges and digital wallets issues
Potential threats and issues have been a major concern for cryptocurrency owners. There have been many examples of bitcoin exchanges and digital wallets being hacked or having issues with their users' funds.
In February 2018, police arrested a suspect accused of having stolen half a million BTC from the online bitcoin mining platform NiceHash after an alleged hack was reported by Marko Kobal, CEO of NiceHash.
In addition to real-life issues and threats, there is also a concern for bitcoin legality in the Czech Republic. The legality of BTC to CZK and bitcoin to US dollar exchange is still relatively unknown but there seems to be no danger in using BTC at present time.
However, BTC mining has been a major issue for many people who have tried it. There are risks associated with BTC mining such as malware or viruses affecting one's computer.
Does bitcoin mining work in the Czech Republic?
Not at this stage. Mining crypto coins in the Czech Republic is not possible, because of high electricity costs and there aren't any mining farms or companies. Also, selling mined bitcoins would be hard without being tracked by tax authorities. You'd have problems at customs when trying to leave the country with your BTCs stored on a laptop.
Is BTC mining possible in other countries?
Yes. Cloud Bitcoin mining services are available for everyone around the world, including the Czech Republic. The most popular services are HashFlare and Eobot. You can buy hash rate (power) from these companies using your credit card or PayPal account directly to mine bitcoins online already now!
Personal mining: pros & cons
When it comes to personal mining, clear pros are the possibility of mining BTC for free. Additionally, holding it in your wallet without paying BTC exchanges fees is another benefit.
On the other hand, cons include
high electricity costs,
high investment into the equipment needed (if you're building a home rig), or
expensive hardware that's hard to get nowadays because bitcoin miners are selling all their BTCs earned via mining very fast.
The BTC market on Cex.io is the first place where it's possible to buy BTC for fiat money (USD, EUR) or exchange BTC against other cryptocurrencies like BTC, USDT, and ETH. You can sell BTC at a high price or buy it when prices are low by placing an order with your desired rate of bitcoin buying/selling.
Also, BTC mining is not always profitable. According to our BTC calculator, the average BTC mining profit for one TH/s of SHA256 hash rate costs 0.00052 BTC per month in electricity expenses alone! It means that you should have a free or very cheap power source if you'd like to mine bitcoin yourself and still recover your BTC mining expenses.
What other cryptocurrencies can I mine?
BTC is the sole digital currency that can be purchased and sold for fiat money (USD, EUR) or traded against BTC, USDT, and ETH on Cex.io. Tether dollar (USDT), Ethereum (ETH), Ethereum Classic (ETC), and Zcash are the most popular BTC alternatives on our exchange (ZEC).
To buy BTC or other alternative cryptocurrencies, you need to pass BTC verification level one. Then, you will be able to fund your account and trade BTC and altcoins. It is also possible to deposit USD using a bank transfer.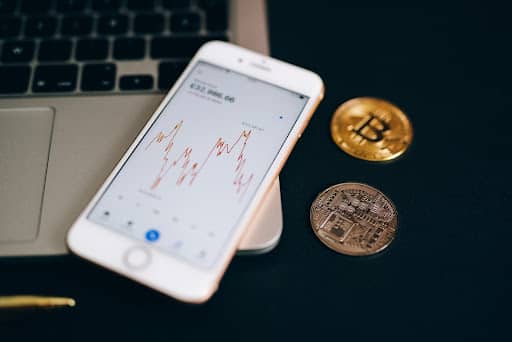 Cloud mining: risks and hazard
Cloud mining is also tempting for many Czech citizens. However, if you wish to give it a go, you must be well aware of the risks you are facing. First of all, BTC cloud mining is a business and it's always wise to check if there are any complaints about the service you'd like to join.
Secondly, BTC cloud mining may be an unlawful activity. Be aware that most bitcoin miners are not paying taxes on their earnings. BTC cloud mining may be one of the reasons why BTC won't become a legal currency in your country.
Bitcoin is not yet fully regulated by law.  Therefore, bitcoin cloud mining or buying BTC for fiat money (USD, EUR) may also lead to problems with authorities and local banks if you don't declare mined coins as income on tax declaration forms.
The conclusion slot of the Czech crypto aspect (2021 Update)
Buying, selling and mining crypto in the Czech Republic is possible, however, there should be a healthy level of precaution. Not only in Czechia, but in most of the world, the crypto trade still stands in the gray zone. There are various reasons for this, some of them being the inert legal systems, and some of them being real security issues.
The main idea behind cryptocurrencies is to make international transactions accessible to all. Unfortunately, with the rise in popularity, space for misuse opens. Many governments have outlawed cryptocurrencies due to concerns about money laundering, tax fraud, and the potential for blockchain to be used to support terrorism.
In any case, the emerging regulatory landscape of tomorrow comes at a slow, but steady pace. But, we know how they say: the slow and steady wins the race. Taxing those who sell and exchange cryptocurrencies will probably be introduced in more countries in the future. But at the same time, it will be easier and safer to trade in cryptocurrencies. The same will most probably happen in the Czech Republic, which will forever be remembered as the first country in the world to have a bitcoin-only cafe!

Filip Kopa has an MA in Economics and Finances. When bitcoin first appeared, he thought of it as an interesting experiment. His little investments then hit a big turnover, after which he got hooked on cryptocurrencies and a new age of finance.